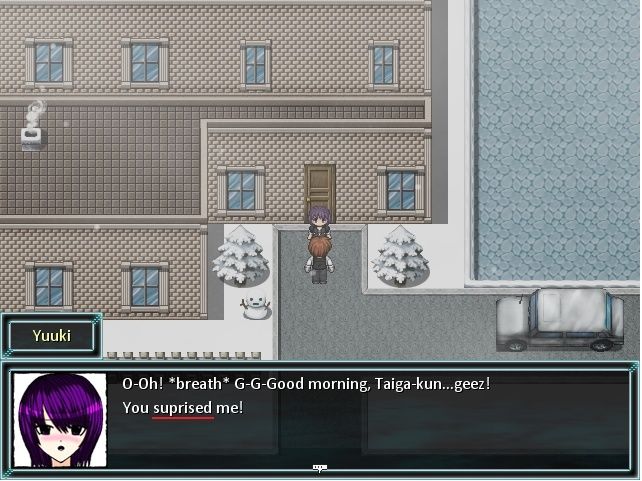 A "r" is missing.
Small "w".
And he's carrying it in his mouth not on
Small "s".
When Yuuki spotted Miku, he goes toward the north but instead of "going out of screen", he disappear suddenly)
An "e" instead of an "i" (convInience to convEnience).
Here's a bug where Yuuki can go almost in the stench.
Small "w".
Capital "I" even with the dots before.
Capital letter for the three speeches.
Small "m" + a space between "in" and "front".